2022 Grand Prize Drawing Info

Grand Prize Drawing: $1,000 Power Tool Giveaway
This year's Grand Prize sponsor is Bloss Equipment Company. Known for carrying quality equipment brands, providing excellent service and affordable equipment rentals, Bloss has led the way for over 50 years.

The grand prize, valued at over $1,000, consists of two Echo and two Shindaiwa Power Yard Tools. So, whether you are edging, trimming around trees, blowing leaves or giving your shrubs a haircut, Bloss has you covered with this great tool package.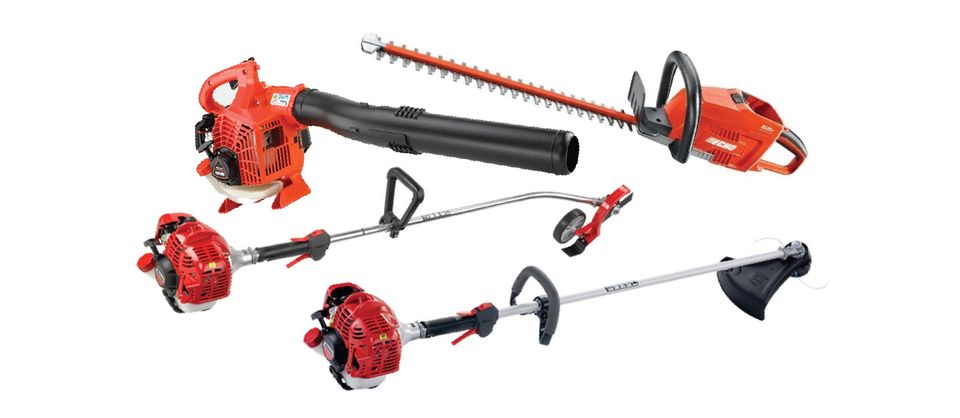 WHAT:
This year's grand prize drawing is for a set of 2 Echo brand and 2 Shindaiwa brand power yard tools provided by Bloss Equipment Co. The set of power tools includes:
     • A gas-powered leaf blower
     • A gas-powered lawn edger
     • A gas-powered line trimmer
     •
A battery-powered hedge trimmer
WHEN:
The winner of the grand prize will be drawn on Sunday November 6th, 2022 at approximately 4pm. The winning entrant will be announced at the show over the PA system and will be contacted via phone.
WHERE:
The drawing booth is located near the center of the show in booth 819. Visit the booth to enter the drawing and receive a free gift while supplies last. Full drawing rules are available at the entry booth as well as within the show guide available at the show entrance.
HOW:
Simply fill out your entry at the entry booth, make sure your entry is accurate and legible, and then listen for your phone to ring around 4pm on Sunday.
WHO:
All adult attendees of this year's Fall Home Expo are welcome to enter the drawing once over the weekend, as are exhibitors and their families/friends. Employees of Tulsa Home Shows and Bloss Equipment Co. are ineligible to enter.
WHY:
Why might you want to enter, you say? Maybe you could use some new power tools around the house. Maybe you have a family member or friend that could use them. Maybe you're hoping to get a kickstart to your holiday gift shopping. Whatever your reason, you are welcome to attend this year's Fall Home Expo at the Exchange Center at Expo Square and enter the drawing for the $1,000 Power Tool Giveaway sponsored by Bloss Equipment Co. Good luck!